1 year ago
#17 – Behold... Batman Returns!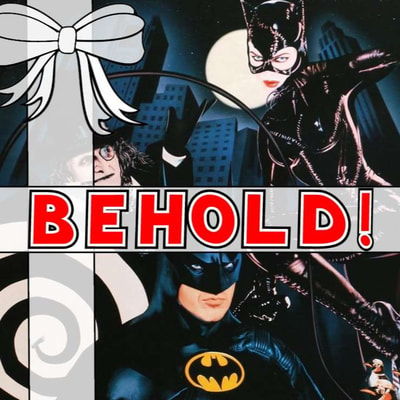 Episode Notes
"I am Catwoman. Hear me roar"
Holy Feline Festooned Festive Felicitations Batman, it's a Christmas episode!
Yes, with the big day looming, we thought we'd cover a film set around that most wonderful time of the year.
And what better way to end a year that's somehow simultaneously been 3 months and also a decade by going completely non-linear and skipping past the original film straight to Batman Returns.
Is it the Catwoman's pajamas? Or does it deserve to be tossed in the sewer? Tune in to find out!
A big thanks to everyone who has listened to the show this year. Despite the circumstances, we hope this holiday season is a happy and a safe one for you.
Get in touch: [email protected] https://twitter.com/Beholdpod
Music: The Descent by Kevin MacLeod Link: https://incompetech.filmmusic.io/song/4490-the-descent License: http://creativecommons.org/licenses/by/4.0/
Find out more at https://behold.pinecast.co
This podcast is powered by Pinecast.